Magarrisa #15 Ethiopia 400g
Availability:

Available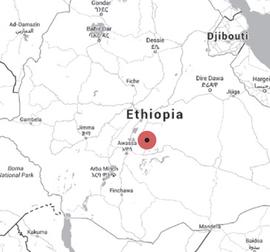 Pirosbogyós gyümölcsök, barack, édes alma és florális ízjegyek jellemzik ezt a nagyon komplex heirloom kávét.
Red berries, peach, floral and sweet apple tones are present in this complex heirloom coffee.
Eljárás I Process: Mosott / Washed  I  Magasság I Altitude: 2000 m

Fajta I Varietal: Heirloom  I  Régió I Region: Qore
Qore is located in very high altitudes in Yirgacheffe and is one of the primary washing stations in the area for several reasons. They invest in quality having a specific team that works only with the specialty coffee they produce at the site. They basically have two production lines, one for special prep and one for the normal grades 1-3. This is also one out of 5 washing stations where the owner, Israel Degfa is doing sustainability programs and invest more in quality. They have registered farmer groups and are in the process of certification for rainforest alliance. They do second payment back to the growers and have a quality team to improve the coffees. One thing they implemented this year was flotation systems for all the cherries at arrival. Qore means "sharp", as in sharp as a knife or sharp spikes on plants.