Sofia Antioquia COLOMBIA 200g
Price:

EUR 8.23

(EUR 6.48 + VAT)

Availability:

Available
Kolumbia a világon a második legnagyobb arabika kávé termelő ország, ahol szinte egész évben kávé szüret van. Ez a kolumbiai kávé közepes testű, csokoládé, mogyoró ízvilágú, egy nagyon sima és édes utóízzel.
Colombia is the second largest arabica producing country in the world, with unique bonus of offering fresh crops all year round. This Colombian coffee has a medium-body, chocolate, nuty flavors, with a clean and sweet aftertaste.  

Feldolgozás I Process: Mosott/Washed  I  Fajta I Varietal: Typica, Caturra
Régió I Region: Antioquia, Kolumbia   I   Magasság I Alt.: 1500m
A Guerra család farmja kolumbia középső-északi régiójában helyezkedik el, az Antioquia tartományban. Itt található a Farallones del Citará hegység is. A család 150 hektáron termeszti kávéját, 220 hektáron meghagyták az eredeti növény faunát, hogy segítsék az öko egyensúly fenntartását. A farmot még a 70-es években Eduardo Guerra Sánchez alapította, amit később fia, Alfonso vett át. Most pedig már az unoka Juan Carlos kezdi átvenni nagyapja örökségét, ő az, aki egyre jobban erősíti a farmot a specialty kávé irányba. Juan egy szakképzett Qgrader  is egyben, aki a farmon különböző microlotokkal is kisérletezik, ami még izgalmasabbá teszi az innen jövő kávék ízvilágát. Ez a kolumbiai kávé közepes testű, csokoládé, mogyoró ízvilágú, egy nagyon sima és édes utóízzel. Egy nagyon kiegyensúlyozott kávé, amit a specialty kávéval még csak most ismerkedőknek különösen ajánlunk.
The Guerra family's farm is located near the southern border of the Antioquia Department in Colombia's central region. The family's coffee plantations occupy only part of their land in the Farallones del Citará mountains. 150 hectares are dedicated to the cultivation of coffee, while about 220 hectares are made up of native forest destined to the preservation of the region's precious ecosystem. The third generation of the Guerra family, Alfonso's son, Juan Carlos Guerra, is now gradually taking over business and decisively changing the course of the finca. He's a Qgrader who really understands specialty coffee, and he's applying what he learned on his own farm by investing in microlots and specialty grade production.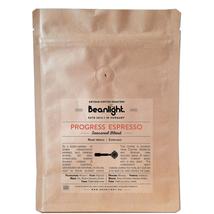 Available
EUR 8.53
(EUR 6.72 + VAT)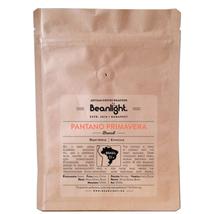 Available
EUR 8.53
(EUR 6.72 + VAT)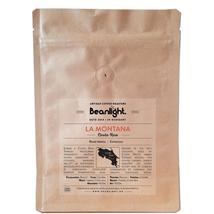 Available
EUR 8.84
(EUR 6.96 + VAT)