Price:

EUR 9.49

(EUR 7.47 + VAT)

Availability:

Available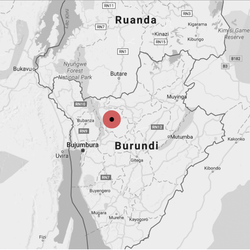 Egy nagyon komplex kávé, fekete ribizli, rebarbara és florális ízjegyekkel, mely lecsengésében a kakaó és nugát is helyet kap.
A very complex coffee. Fresh black currants, rhubarb and floral flavour notes, with a cacao like and nugatti finish.

Eljárás I Process: Mosott / Washed  I  Magasság I Altitude: 1800 m

Fajta I Varietal: Bourbon  I  Régió I Region: Kayanza
This coffee coming from Shembati washing station is interesting because of the way that the washing station is operating, the team here is very dedicated to producing and processing coffee so that it can be the best it possibly can be in the cup. This station is mainly producing fully washed coffees, but is also experimenting with naturals and shade dried. The coffees are basically all selected daily lots, named by the local area or Collin (hill) where the cherries are purchased. Farms in Burundi are small, often below one hectar each with some hundred trees. This means that a daily lot of e.g. 25 bags of greens can consist of coffee from some hundred growers.
Available
EUR 9.49
(EUR 7.47 + VAT)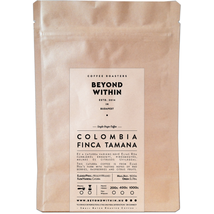 Available
EUR 9.49
(EUR 7.47 + VAT)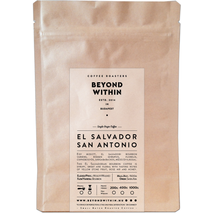 Available
EUR 9.49
(EUR 7.47 + VAT)